< Back to All News
Five Holes Dictating Your Scorecard at River Hills Golf & Country Club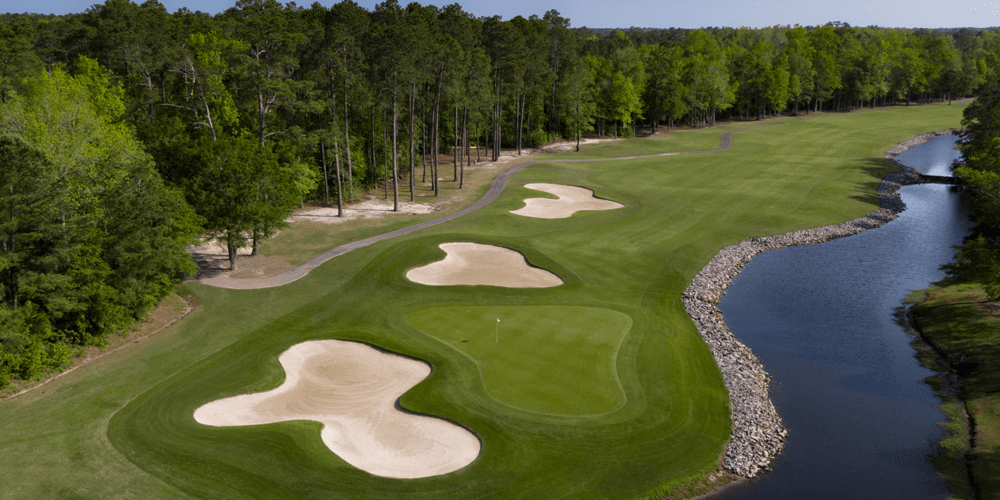 Courses in this Article
Tom Jackson's layout at River Hills Golf and Country Club blended the location with the game, maybe unlike any other course around Myrtle Beach, South Carolina and is a hidden gem.
Get Details
Book Now

Save time, enhance your round in advance to save time and money at the course. For only an extra $5 players will receive free range balls, lunch off the menu and two beers/fountain drinks.
Extra Savings on Range, Lunch and Drinks at the golf course
Great menu options in some of the Grand Stand's nicest clubhouse restaurants
No minimum number of rounds required to get this pricing
View pricing or book tee times at all Myrtle Beach-area golf courses and know you're getting the best pricing when you book with MBN.com. The ability to play any course makes this Myrtle Beach's most popular golf package for obvious reasons
Best single-round course pricing
Choose from 60 + Myrtle Beach Golf Courses
Book last-minute tee times at best available prices
One of the Grand Strand's most popular deals and a staple for years, the Founders Rewards package is one of the beach's best-value packages. When booking four rounds each member of the group receives a $100 rewards package to be used at any of the 21 participating golf courses. Apparel, clubs food, beverages? The choice is yours!
Best available multi-round pricing
$100 Rewards card redeemable for apparel, restaurant & beverage cart purchases
Your choice of Award-winning golf courses located through the Grand Strand